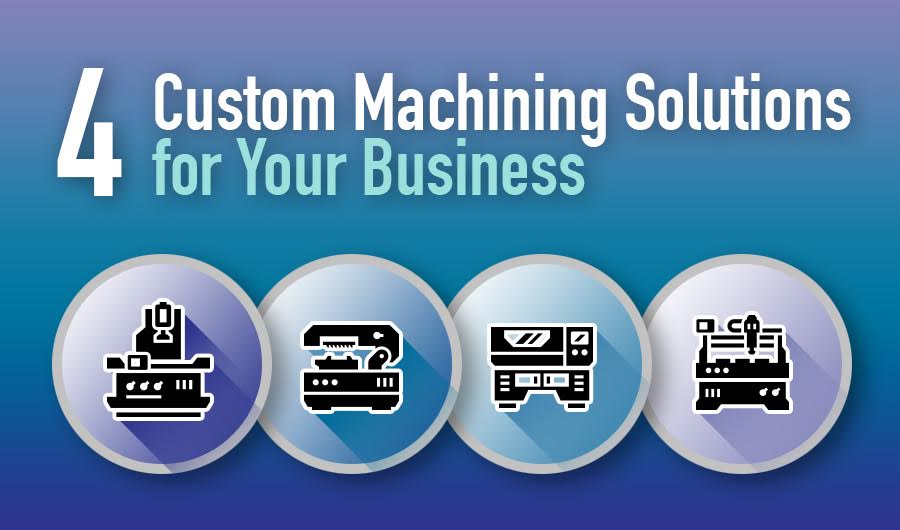 While many of your business needs can be met using mass-produced machining parts, there are times when you need something a little out of the box. Fortunately, there are custom machining solutions provided that will make life a lot easier. Here are four examples that you may not need right this minute, but should file away in case you need them in the future.
Machining Parts for Older Equipment
You have older production equipment that was top of the line a long time ago and still doe the job properly. The only problem is that you find it increasingly difficult to obtain replacement parts. It's been years since those components were manufactured by the original producer. Even now, you are finding it hard to locate used original parts or even get something that's being made by a third party.
Fortunately, you can take the specifications for those parts and arrange for a firm offering custom machining to produce any quantity that you need. Whether it be a single unit or a thousand, they can set up the process, run the lot, and have the parts to you within a reasonable amount of time. Best of all, you will no longer wonder where to find those parts the next time you need more.
Threaded Inserts to Your Specifications
There's a plan for a new product and your team is currently working on the prototype. To make it work the way you envision, there will be the need for parts that are not found on most supplier shelves. In fact, some of the threaded inserts you need for the prototype can't be found anywhere.
This is not a problem. The right custom machine service can take the basic design and prepare inserts that are ideal for your prototype. When the day comes that the prototype goes into active production in bulk, you will already know who will be able to supply all the units you want.
Special Fittings
You'll also need special fittings to go with that new product design. In fact, you want them made from specific metals, like stainless steel. An expert from a precision machining shop will sit down with you, come up with a plan of action, and have a sample fitting ready for review in no time. Assuming it's exactly what you want, it's easy to order as many units as you need.
Perfect Support Brackets
Your company supply room would be more efficient if there was a way to use the space to better effect. Support brackets that are custom made to fit the dimensions of the walls would provide you with more storage space. A custom machinist can come up with the ideal design for those support brackets and ensure they are just what you want. In fact, they may be such a hit that you consider adding them to your product line and outsourcing the manufacturing end to the machinist.
There's a lot to be said for custom machining and what it can do in terms of improving quality, enhancing productivity and saving money. Talk with a CNC expert today and discuss a project or two. You may be on the road to something that makes your company more competitive than ever.