Did you know that experts identified more than a thousand major cyber attacks during the calendar year of 2016? Those attacks were aimed at everything from major search engines to government agencies. The number of individual records that were accessed, copied, and in some cases altered is in the billions.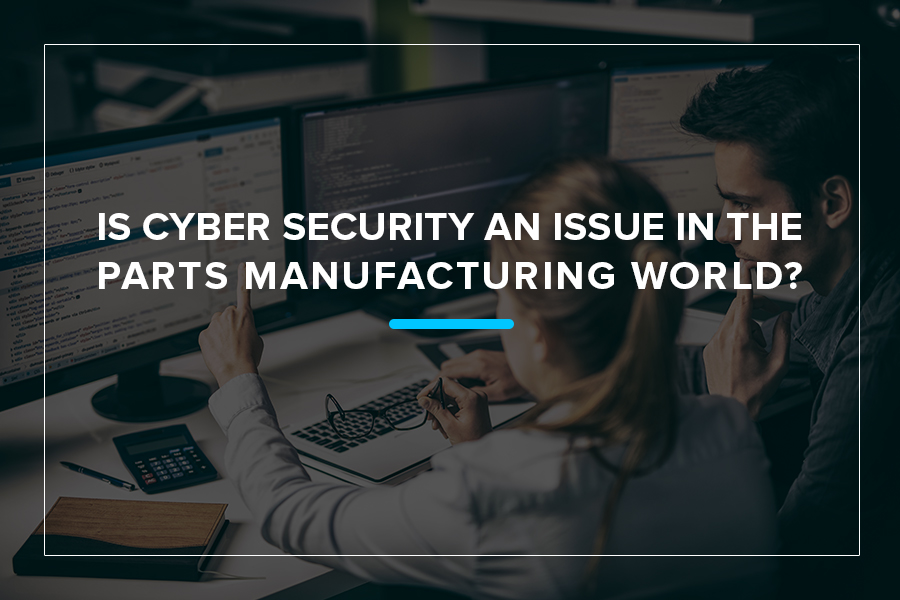 What you may not realize is that the parts manufacturing world is not immune from cyber threats. That's why the issue of cyber security is something you should think about before you decide to do business with any company that makes prototype or custom machine parts. Here are some of the questions you need to ask before that first order is submitted.
How is My Basic Client Information Protected?

Basic client information includes data like the name of your company, key contacts within the company organization, and even accounts that you use to tender payment. If you are ordering large quantities of custom parts and prefer to use a specific freight service, that is included on your customer profile.
Even things like the details about your orders will be part of that profile. If someone hacks into the system, all that data can be captured and sold to the highest bidder. It leaves you and your company exposed in ways that you never thought possible.
That's why you want to know what steps are taken to keep your information secure. Along with the general protections, knowing that the custom parts manufacturing firm is constantly updating those measures will put your mind at ease.
How Are Attacks Identified and What Happens Next?
Cyber attacks are happening every day. It the company's defenses are not up to par, it could be hours or even days before the breach is identified. That's not what you want to hear when you've just submitted the specifications for new prototypes parts destined for use in a new good your company will be placing on the market next year.
Find out what safeguards are in place to detect an attack in real time and how the machining company team responds. What you want to hear is that attacks are identified immediately and that there are specific protocols in place to shut down the attempts before any proprietary data can be harvested.
If a Breach Does Occur, What Steps are Taken to Protect Customers?
There are times when the most sophisticated cyber security is not enough. That's because cyber attacks are continuously evolving and hackers are creating ways to undermine current safeguards. A defense that is more than adequate today could be of little value tomorrow.
Even as your provider confirms that the defense network is constantly being upgraded, it helps to know there is a disaster recovery plan in place if all or part of that network succumbs to a threat. That includes ways to shut down the network and make it inaccessible, a plan of action for notifying customers of what has taken place, and a time frame for having the network restored and once again able to resist threats.
Remember that every type of business operation has some level of risk in terms of cyber security. Just as you seek to maintain a secure network, only do business with machining services that seek to protect your information at all costs. The right measures will minimize the threat and lessen the chances that you will become a victim.