You love your car even though it is getting up in years. While still in great shape, it's getting more difficult to find the parts needed to keep it going or to improve the performance. That's where the ideas of customer automotive parts comes into the picture. By working with the right parts manufacturer, you can secure precision auto parts that will work just as well or even better than the originals. Here are some of the ways that you can use those custom parts to sup up your ride.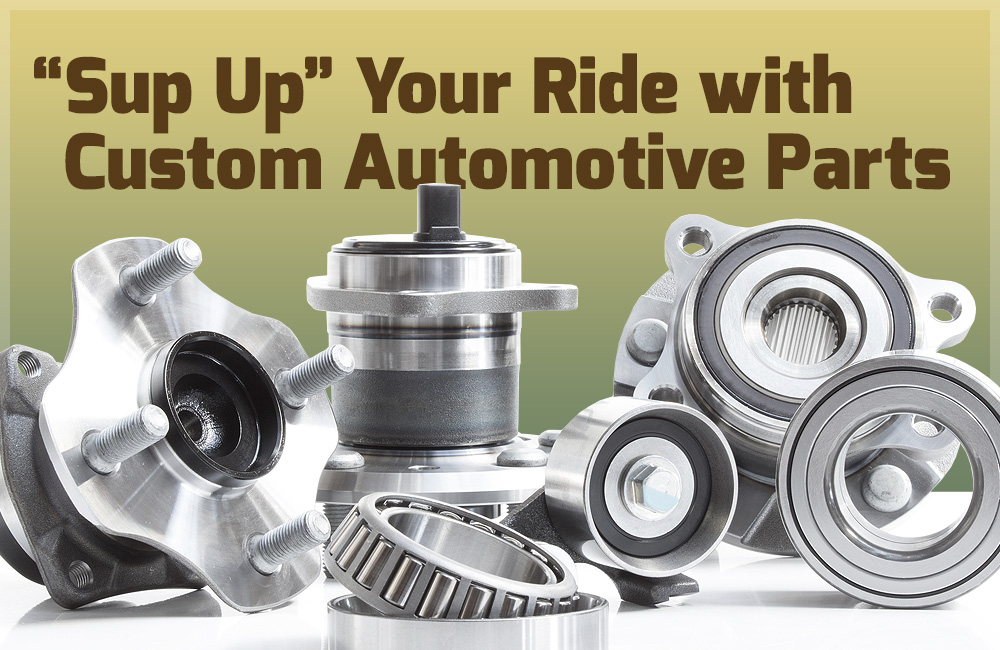 Enhance the Suspension
There's no doubt that the suspension system is not what it used to be. Unfortunately, the automaker is no longer producing the original parts needed for the make and model. You could go with used parts, but that's always a bit of a risk. What if you could have the suspension system components custom made?
You can! While the service provider can use the original specifications associated with the system, it's also possible to enhance that design a little. What that means is your ride will be smoother than at any time in the past. Since you love the idea of enjoying a smooth ride no matter what condition the roads happen to be in, opting for customized parts makes a lot of sense.
Making the Engine Better Than Ever
The original engine design is certainly efficient, but getting replacement parts is not as easy as in the past. The right precision machinery company can provide you with custom parts for cars that make your engine more powerful and efficient than the originals. With a little planning and attention to detail, those custom parts will sustain less wear and tear, provide more years of service, and certainly make the engine more fuel efficient than ever. You'll also notice the pickup is superior and that you can achieve greater speeds, something that comes in handy when you are traveling long distances on major roadways.
Improving the Braking System

If you plan on supping up the engine so that it's more powerful, you need a braking system capable of controlling your speed when the need arises, rest assured that a company that specializes in custom auto parts manufacture services can help you make what is already an excellent braking system better. By choosing the right materials for each system element and making sure the fit and design is perfect, you'll have a brake system that keeps you in control. Should you need to come to a complete stop quickly, the system will not let you down.
A Cost-Effective Solution
If you are thinking that custom parts for your vehicle may be more costly, you are right. What you should remember is that while you pay a little more on the front end, the investment is returned in the form of performance and longevity. The parts will not have to be replaced as often so you will save money in the long term. Since the plan is to keep driving your vehicle for quite a few years, the savings over time will be significant.
If you love your car, check into the idea of custom replacement parts today. What you learn could be the beginning of making your ride more powerful, responsive, and reliable than ever.